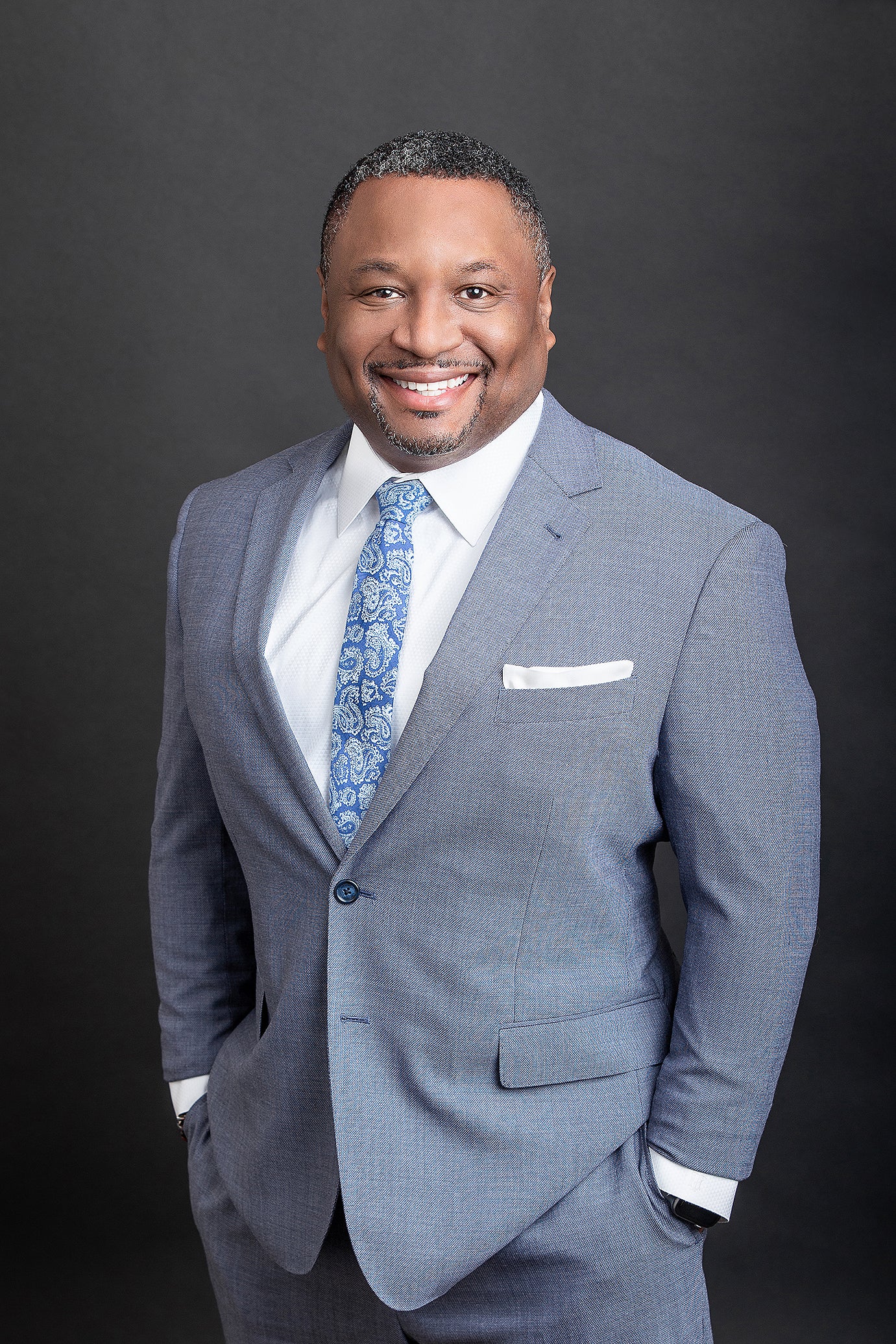 Timothy Minor
LEADERSHIP MATTERS
Timothy Minor is the Principal and Executive Consultant for The Authenticity Consortium. He is an accomplished, strategic, and innovative leader in advancement with extensive experience in fundraising and corporate partnerships. For nearly 30 years, Timothy has played a pivotal role in planning, executing and securing private support from individuals and organizations in higher education and non-profit organizations.
A recognized leader in higher education, Timothy is the Vice Chancellor for Strategic Partnerships at North Carolina A&T State University, creating holistic relationships between industry and the university to drive economic competitiveness across the region and state. He has served the Chief Development Officer and Senior
Vice President of the V Foundation for Cancer Research, a national organization that has awarded over $310 million in cancer research grants nationwide and has grown to become one of the premier supporters of cutting-edge cancer research.
For eight years he served as the Vice President for University Advancement for the University of North Carolina System, where he was responsible for administrative direction and support for external funding for the multi-campus UNC System, which is composed of all 16 of North Carolina's public universities, as well as the NC School of Science and Mathematics, the nation's first public residential high school for gifted students. In Timothy's final three years, the UNC System and its institutions raised more than $1 billion annually. Timothy served as the Associate Vice Chancellor for University Advancement at North Carolina A&T State University for five years where he led fundraising initiatives. Minor started his career in university development in 1994 at Emory University in Atlanta, Georgia, followed by 12 years at UNC-Chapel Hill as a senior member of the Development Office, serving in
various major gift director roles in the university's $500 million Bicentennial Campaign and the university's $2.3 billion Carolina First Campaign. Minor received a B.A. in political science from the University of North Carolina at Chapel Hill and earned a Master of Public Affairs at the University of North Carolina at Greensboro.
An active citizen, Timothy serves on numerous local and national boards including CASE District III Cabinet, the North Carolina Humanities Council, and Boys & Girls Club. The proud father of two boys, Timothy had his most fun in service as a little league football coach.
Kinna Clark
Kinna Clark is the Senior Director of Development and Gift Planning Services for The University of North Carolina System. In her role, Kinna works with the Advancement team and the North Carolina Gift Planning, LLC to assist constituent institutions with the enhancement of their gift planning programs. Prior to joining the UNC System Office, Kinna served as the Major & Planned Gifts Officer at North Carolina Central University School of Law. An alumna of the UNC system, Kinna holds a bachelor's degree from East Carolina University and a Juris Doctorate from NCCU School of Law. She is a licensed attorney in the state of North Carolina. In addition to her professional accomplishments, Kinna serves on the Salvation Army Boys & Girls Club of Durham, North Carolina Council of Charitable Gift Planners, American Council on Gift Annuities and NCCU School of Law Alumni Association Boards.
Geminesse Johnson
Geminesse "Gem" Johnson brings more than 15 years of development experience with a focus on advancement of medicine and scientific research. She currently serves as the Director of Major Gifts at Lucile Packard Foundation for Children's Health in Palo Alto, CA. Gem also spent many years with Weill Cornell Medical College, as well as John Hopkins School of Medicine, where she supported key initiatives by building and implementing philanthropic programs in the Institude for Basic Biomedical Sciences and the Department of Neurology. Gem earned a Master of Healthcare Administration from George Washington University, School of Public Health in 2018. When not fundraising to advance children's health, Gem loves to travel, cook and has a passion for music as she is a classically trained pianist and vocalist.